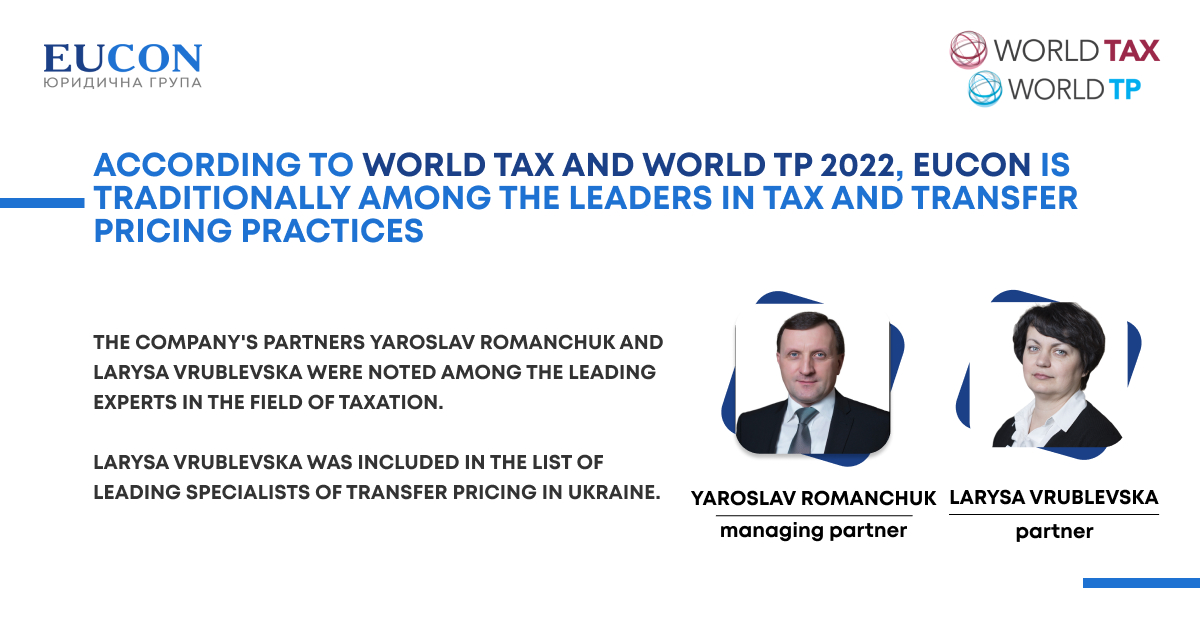 On September 28th, the results of authoritative international rating surveys in the field of taxes and transfer pricing World Tax and World TP 2022 were published.
According to the results of World Tax 2022, EUCON was listed in the second category (Tier2) among the leading law firms specializing in corporate taxes. In particular, the company's partners Yaroslav Romanchuk and Larysa Vrublevska, whose professional achievements were highly praised by the study, were noted among the leading experts in the field of taxation.
World TP 2022 ranked EUCON in the second group (Tier2) in the ranking of market leaders in transfer pricing. Auditor and EUCON partner Larysa Vrublevska was included in the list of leading specialists of transfer pricing in Ukraine, marked as "Highly Regarded".
The World Tax and World Transfer Pricing guides for 2022 produced in association with the International Tax Review, they provide rankings and profiles of the most effective tax practitioners and transfer pricing experts from around the globe, covering more than 100 jurisdictions based on every continent.