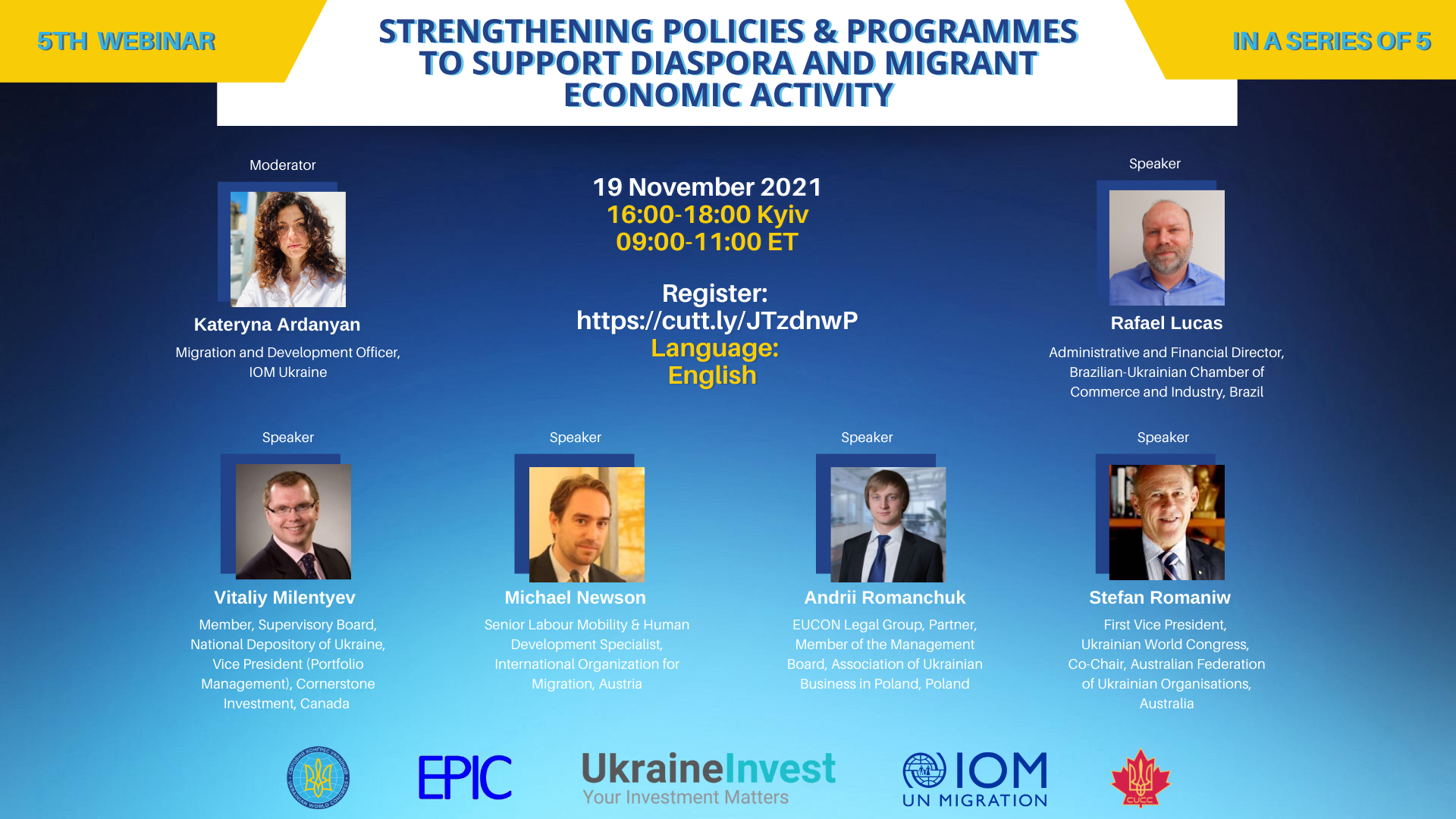 Andrii Romanchuk EUCON Partner, Attorney at Law took floor at the finalizing webinar of the #DiasporaAid series under the title "Strengthening policies and programs to improve the economic efficiency of diaspora and migrants" by Ukrainian World Congress hold on November 19.
During this online meeting the experts told the listeners about politics and programs that can give reasons for social and economic interaction of diaspora and migrants with Ukraine.
Andrii Romanchuk noted the positive experience of Poland's effective use of European co-financing, which is provided on favourable terms.
The lecturer revealed aspects of practical experience of legal support for start-ups in Poland, he specially distinguished profitable funding programs for the last.
Inter alia, during his speech Mr. Romanchuk focused on various financial and investment tools available for Ukrainian entrepreneurs in Poland market. According to the expert regional programs at the voivodship level are a kind of most promising tools.
Andrii Romanchuk also pointed out that with a wide range of co-financing programs, grants and other instruments in Poland, there is a shortage of local start-ups, while in Ukraine the situation is reversed: Ukrainian entrepreneurs have interesting projects and are willing to develop them, but there are obvious issues with the search for investments and other financial resources.
To the point, there should be highlighted the topic about financing of start-ups relocated to Poland. The expert considered this issue in his speech and outlined the features of the relocation procedure and certain benefits that start-ups should take advantage of.
Mr. Romanchuk also stressed the diversity and accessibility of co-financing and grant programs for start-ups, especially in the eastern regions of Poland, where the market is less developed and the number of programs is larger.