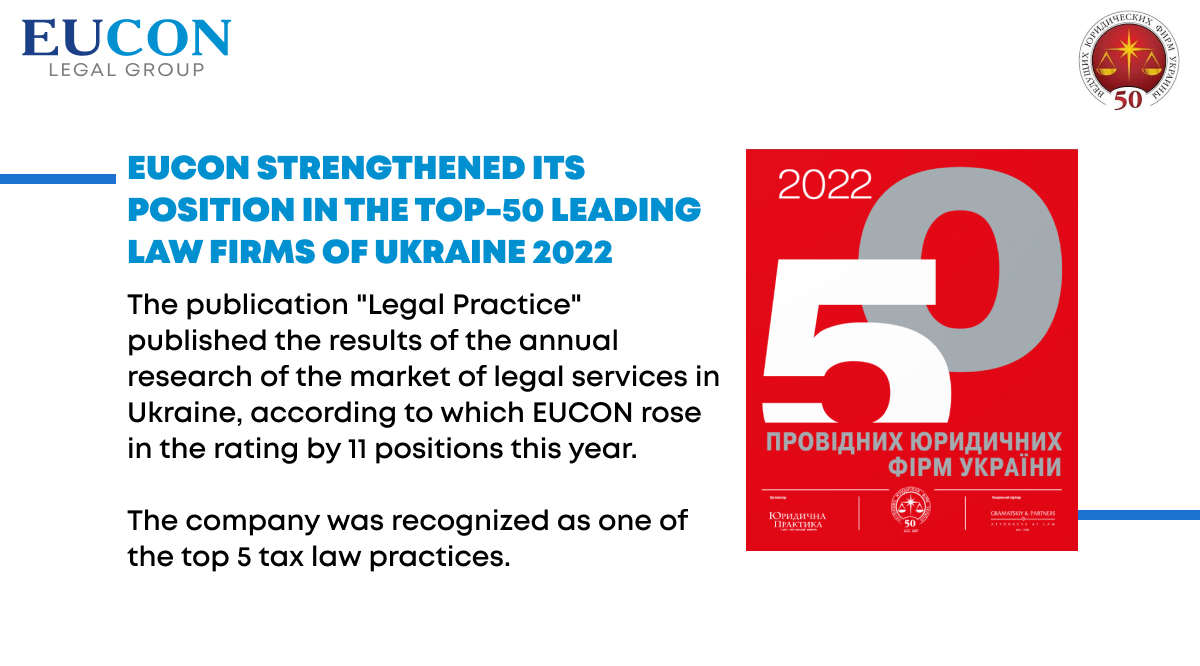 EUCON Legal Group has strengthened its position in the most authoritative Ukrainian annual rating "TOP-50 leading law firms of Ukraine 2022" by the publication "Legal Practice"!
This year, according to the results of the ranking, EUCON rose in the overall rating by 11 positions compared to last year's rating and was recognized among the leaders of the Ukrainian legal market in the practice of tax law.
Remind you that the research "50 leading law firms of Ukraine" has been conducted since 1997 and provides a comprehensive assessment of the legal market of Ukraine according to several criteria: the number of lawyers, profitability, the complexity of agreements, and the litigations that accompany them, financial efficiency, the company's reputation and evaluation by colleagues on the market.
We thank to the publication "Legal Practice" and the "TOP-50" team for the trust and recognition!
Trustworthy results. Stay with EUCON!