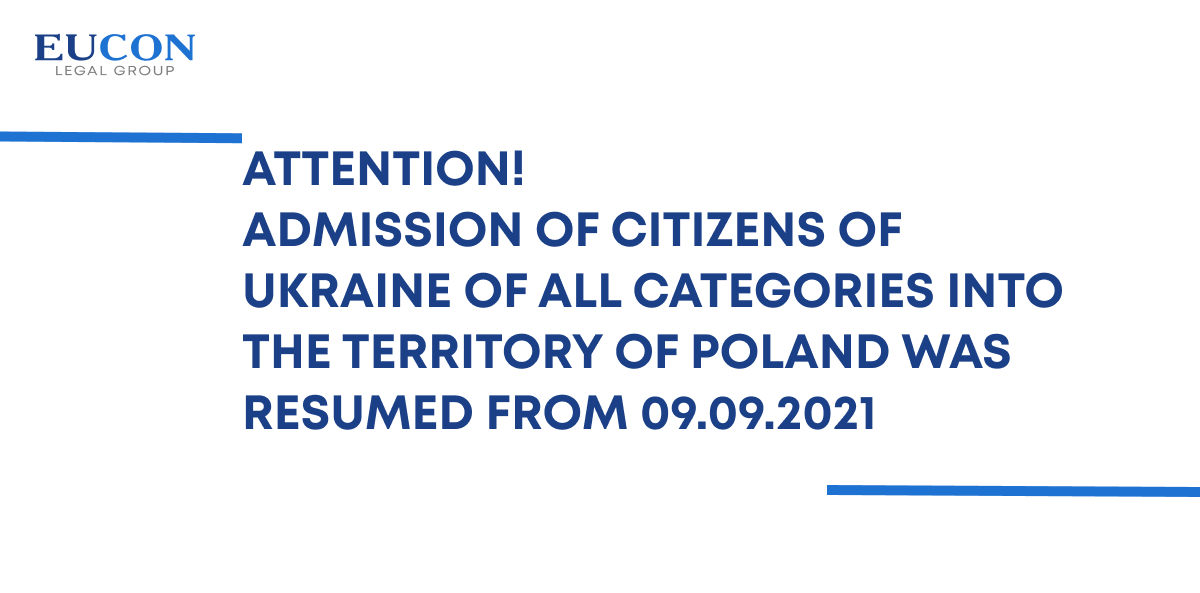 After the efforts of the Embassy of Ukraine in the Republic of Poland and the long-awaited decision of the Polish Government, the admission of citizens of Ukraine of all categories into the territory of Poland was resumed from today 09.09.2021.
Citizens of all categories are exempted from quarantine if they have a vaccination, recognized by the EU, which was done 14 days before crossing the border.
Importantly! We recommend that you check the information on changes before traveling.
Source:https://strazgraniczna.pl/pl/aktualnosci/informacje-dla-podrozny/8952,Koronawirus-wjazd-do-Polski-granica-zewnetrzna.html