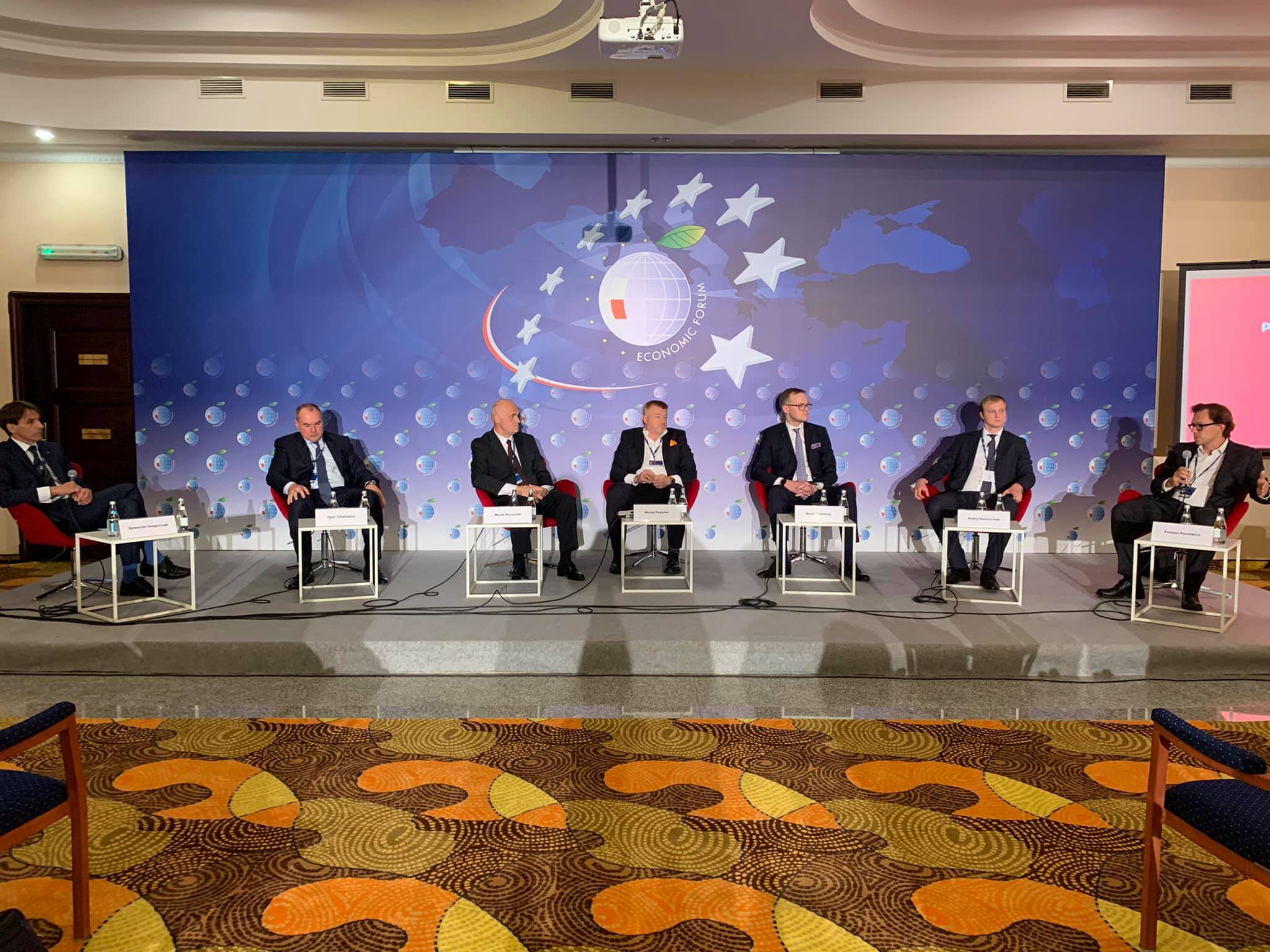 On September 7 – 9 in Karpacz (Poland) there was held the XXX International Economic Forum that is the most important international economic event in Central and Eastern Europe. This year the slogan of the Forum was "Europe in search of leadership". The key mission of the event is to create favourable climate for the development of political and economic cooperation between EU member states and their neighbours.
Andrii Romanchuk, Head of EUCON office in Warsaw, Attorney at Law took floor as a speaker on the second day the Forum and made speech during a session on the state and development of the M&A market after the pandemic.
In particular, Andrii Romanchuk outlined the current state of the Ukrainian merger and acquisition market, naming its main differences from the market of Poland, Central and Eastern Europe. The speaker also indicated the sectors of the economy being the most attractive for Polish investors in Ukraine and the industries in Poland being the most interesting for Ukrainian investors ready to invest. According to the speaker, the most popular among Polish investors are the oil and gas industry, IT sector, e-commerce, e-gaming and pharmacy.
Yaroslav Romanchuk, Attorney-at-Law, EUCON Managing Partner took floor on the third day of the Forum, the topic of his speech was "How to give new dynamics to Polish-Ukrainian economic cooperation".
On the whole, during the forum there were 200 thematic discussions with focus on the effects of the COVID-19 pandemic, business, governance, the new economy, international politics, security, health and more. The event was attended by about 3,000 guests from Europe, Asia, North America and Africa. In particular, heads of state and members of governments, entrepreneurs, well-known journalists and representatives of non-governmental organizations.