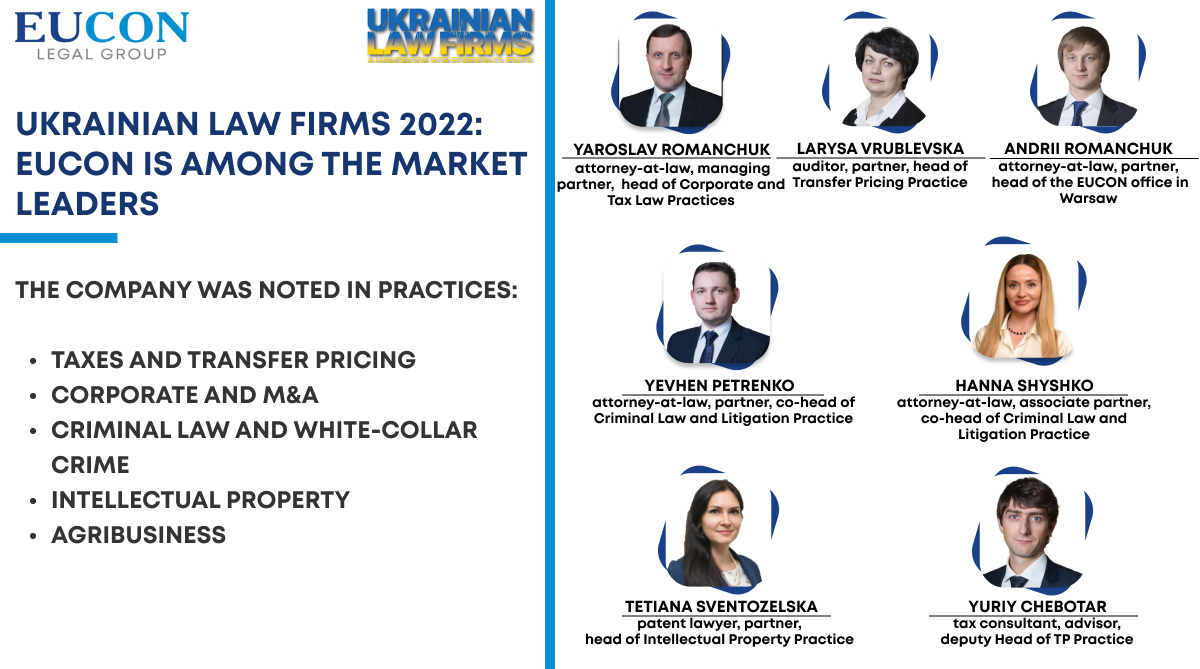 Ukrainian Law Firms 2022 published the results of the annual market analysis, according to the results of which EUCON was noted among the leaders in practices:
Taxes and Transfer Pricing;
Corporate and M&A;
Criminal Law and White-Collar Crime;
Intellectual Property;
Agribusiness.
Remind you that Ukrainian Law Firms 2022. A Handbook for Foreign Clients is an annual publication that has been the main guide to the market of legal services in Ukraine for both foreign and domestic clients for 20 years. Since many members of the teams of law firms joined the ranks of the Armed Forces of Ukraine and found themselves in difficult life circumstances, this year, for ethical and moral reasons, the editors decided not to publish rating tables, but to focus on the analysis of the legal market in the fields of law.