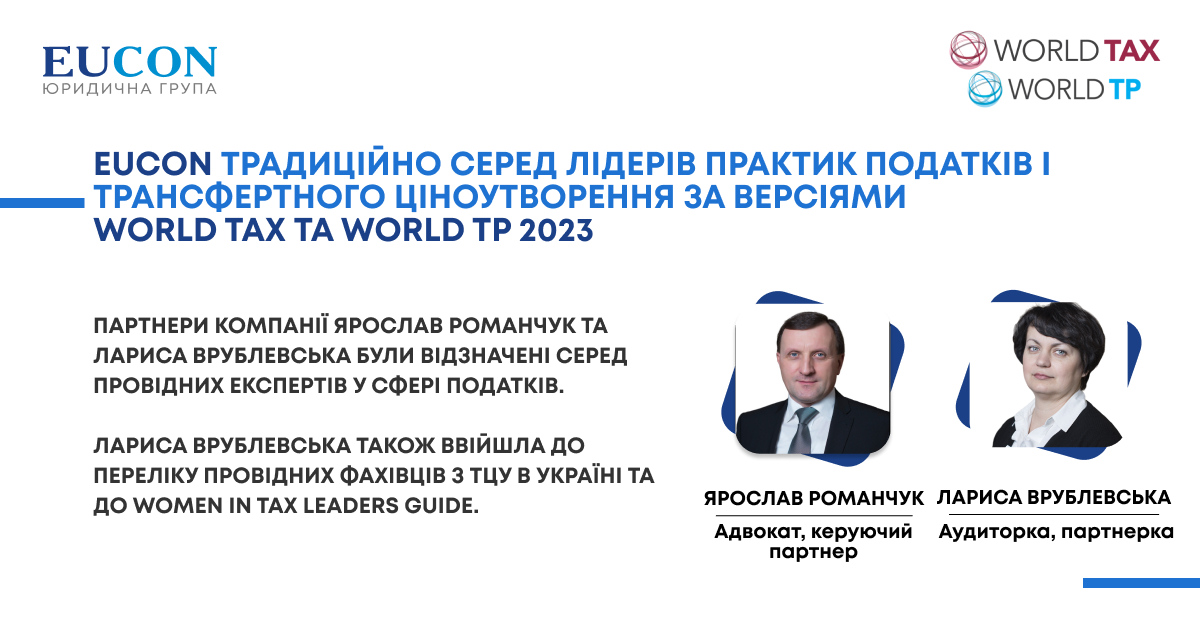 Authoritative international rating studies in the field of taxes and transfer pricing World Tax and World TP 2023 have published the results of the legal market research.
EUCON was recognized in Tier 2 among the leading law firms specializing in the field of general corporate taxes, and the company's partners Yaroslav Romanchuk and Larysa Vrublevska were recognized among the leading experts in the field of taxes according to the results of World Tax 2023.
World TP 2023 recognized EUCON in Tier 2 in the ranking of market-leading companies in the practice of transfer pricing. Auditor, and partner of EUCON Larysa Vrublevska was included in the list of leading specialists in TP in Ukraine with the mark "Highly Regarded".
International Tax Review also included Larysa Vrublevska in the Women in Tax Leaders guide list, which recognizes the best female tax experts.
The World Tax and World TP 2023 international guides have been compiled jointly with the International Tax Review and contain rankings and profiles of the most effective leading companies and tax and transfer pricing experts from around the world, covering more than 100 jurisdictions on every continent.