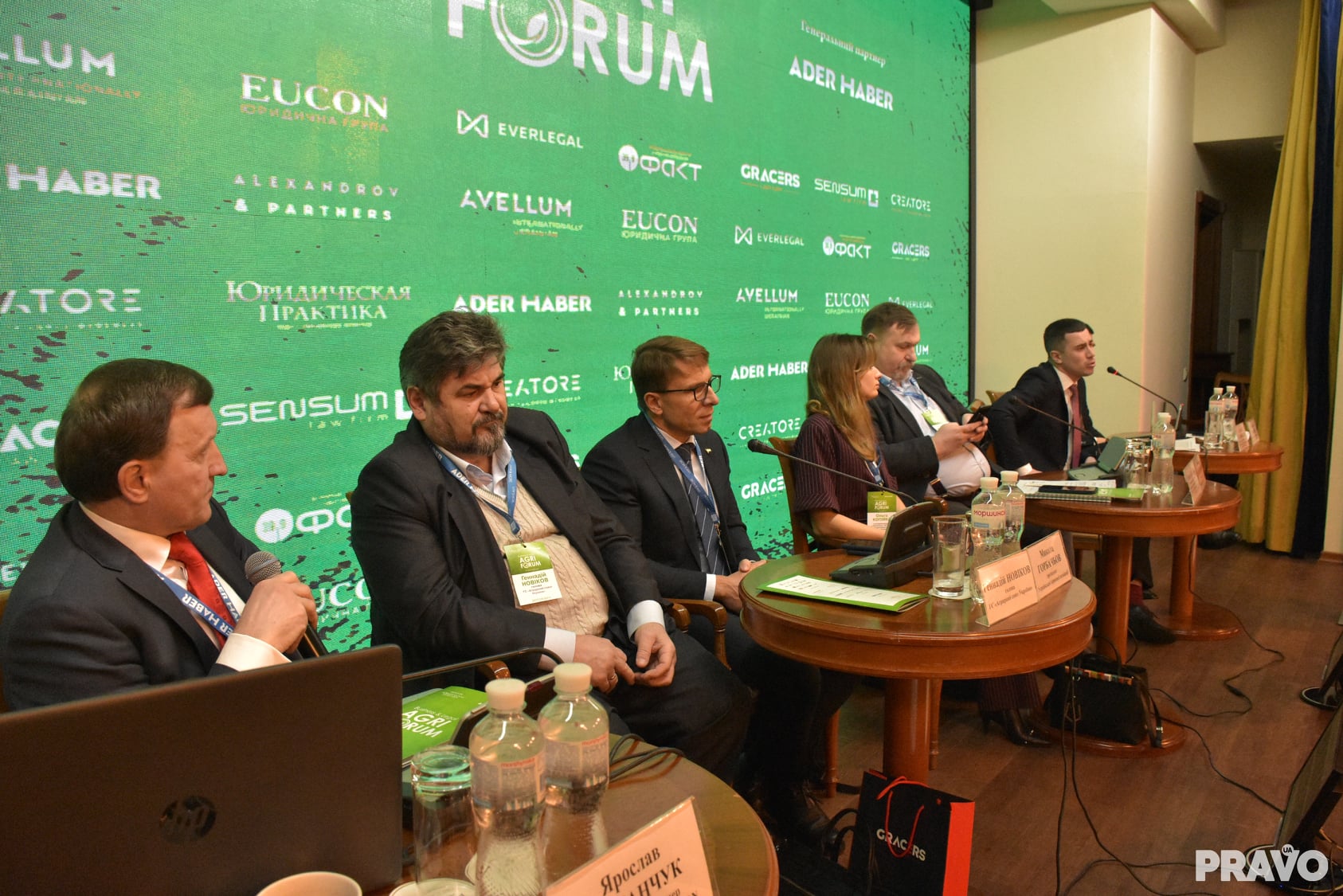 On February 17, the Business & Legal Agri Forum organized by the newspaper Yurydychna Praktika took place in Kyiv for the third time. Yaroslav Romanchuk, attorney at law, managing partner of the EUCON Legal Group, becoming the moderator the first session of «Financing and Infrastructure of the Agricultural Sector», opened the event with a welcoming speech.
The participants of the session discussed the structure of the Ukrainian agricultural sector, financing in the conditions of opening the land market and financing instruments, execution of court deals, state support, logistics and infrastructure projects.
Yaroslav Romanchuk, having previously participated in the strategic session of the Ministry of Agrarian Policy, which was devoted to the development of the agricultural sector until 2030, noted the active participation of agricultural entrepreneurs in the preparation of the "2030 Strategy". In addition, the expert stressed the expansion of the EU budget for the Eastern Partnership countries, including Ukraine.
During the session, Yaroslav also presented the topic on EU financial instruments available to Ukrainian agricultural entrepreneurs. The speaker first considered the organizational and legal forms, expressing an interesting prediction about the form of a limited partnership (командитного товариства) as a promising tool along with the clusters that should be developed in Ukraine, especially in the agricultural business.
Оn the issue of types of financial resources, Yaroslav Romanchuk stressed that the least profitable for the entrepreneur is the use of own funds, taking into account the aspects of taxation, instead focusing in more detail on investment and subsidy resources.
The speaker also listed the ways of financing the farmer, the main requirements of banking institutions, considered the bank's requirements for applying for a loan and the list of required documents, criteria for assessing the borrower based on models of comprehensive analysis.
According to Yaroslav Romanchuk, today the biggest problem of small and medium-sized agricultural enterprises is the lack of understanding of what their structure should be in terms of corporate structuring, financial and accounting, in terms of how to prepare a business plan and be attractive to the borrower or for the lender. Important in this context is the question of the borrower's reputation: what is the legal entity, owners, top management, heads of accounting services.
At the end of the session, the moderator spoke in detail about the types of EU-funded grant projects: soft projects, hard investment and individual mobility. The speaker described the conditions of financial assistance for each type. In particular, the amount of funding, depending on the type of project, can vary from 200 thousand to several million euros.
"Polish investors are least interested in buying land – they are interested in joint ventures and investment in processing," said Yaroslav Romanchuk on the readiness of Polish investors to finance the Ukrainian agricultural sector.