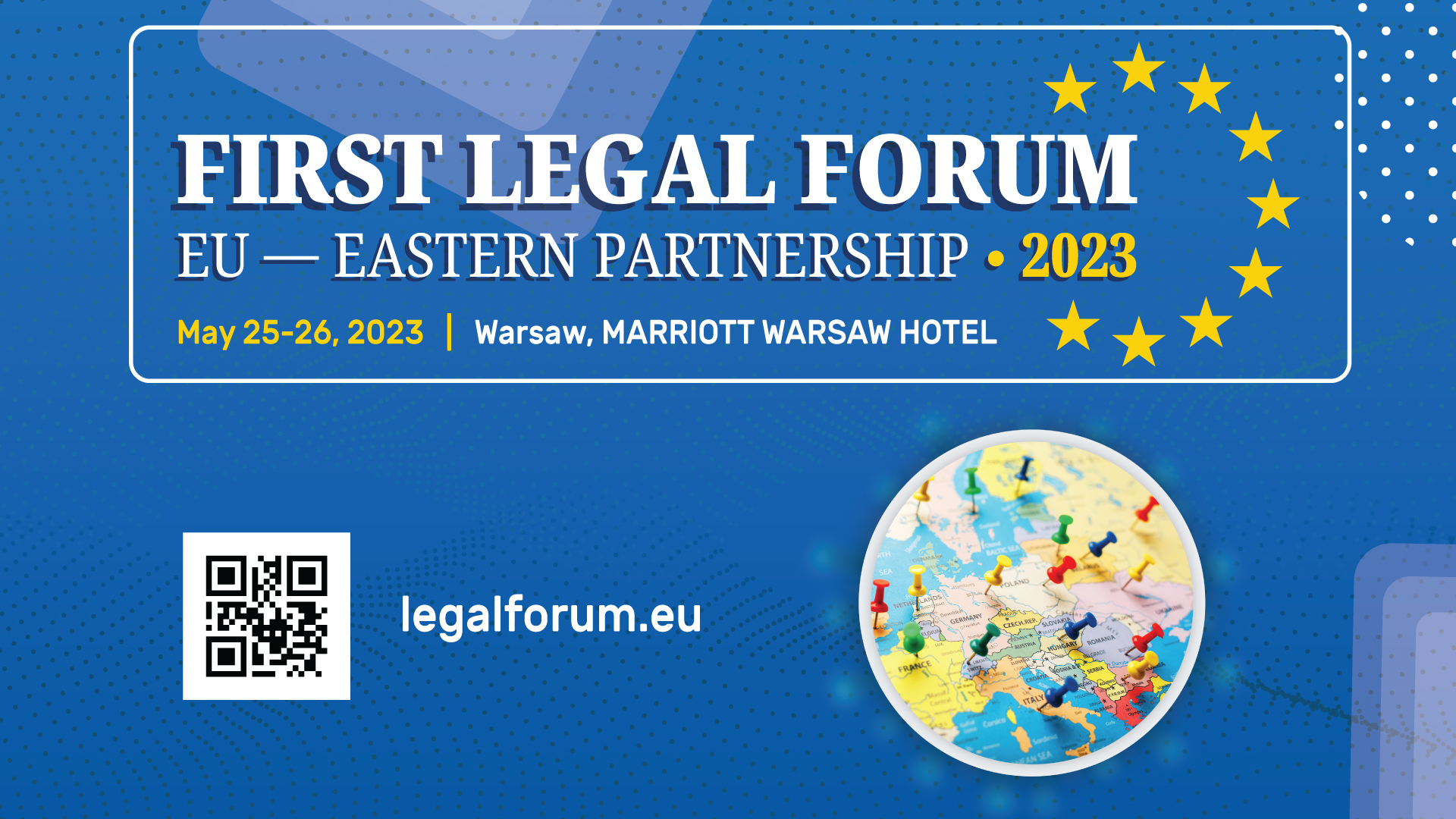 On May 25-26, 2023, the First Legal Forum EU – EASTERN PARTNERSHIP will be held in Warsaw.
The First Legal Forum EU-Eastern Partnership is a modern communication platform created in 2022 as a new platform for constructive dialogue between law firm partners, heads of legal departments of companies and specialists in business development, marketing and promotion of legal services from Europe, the Eastern Partnership and Central Asia. and the Caucasus. The event takes place annually in Warsaw in late May.
Active preparations for the first Forum lasted for a year, but Russia's military aggression against Ukraine, which shocked the whole world, catalyzed and caused radical changes in the prospects of cooperation between the East and the EU in the context of international cooperation. Therefore, the first meeting was devoted to the prospects of reactivation of economic transformation in the new reality.
Results of the First Legal Forum EU-Eastern Partnership held in Warsaw on 26-27 May 2022:
2 working days;
11 sessions;
19 countries;
80 speakers;
150 participants.
Within the framework of our next Forum, top speakers will focus on discussing the current state and prospects of cross-border trade through the prism of economic crises, sanctions, barriers, as well as on finding key methods of reactivating economic transformation and legal market development in the new world.
The following issues are planned to be discussed during the Forum:
How to effectively cooperate with businesses from the EU, countries of Eastern Partnership, Asia and the Caucasus within the current political and economic reality?
What are the global implications of imposing sanctions on Russia and Belarus on the international market?
How to compensate for business losses caused by Russia's military aggression against Ukraine at the expense of abroad assets owned by Russia that are seized and confiscated?
How to prosecute war criminals under the new international law?
How to find new partners and suppliers?
What new mechanisms of legal regulation should be introduced in the current economic crisis?
What changes await the legal market?
What new challenges will law firm partners face in managing the legal business and human capital?
Who will participate?
The Forum will bring together partners from the largest law firms in Europe, Asia and the Caucasus, recognized lawyers working in the international market, heads of domestic legal departments, business development experts, PR and legal marketing specialists, as well as specialists in the area of finance and ratings.
Join us!
Purpose:
Our event is designed to help restore business relations in new and difficult geopolitical and economic conditions.
Why is it worth attending the event?
On May 25 and 26, Warsaw will be the heart of the legal market and international dialogue!
Active, constructive and lively discussions at sessions, networking and B2B meetings, as well as up-to-date practical information from top speakers that will help you find the right solutions in the new economic reality and establish business relations with foreign partners await you.