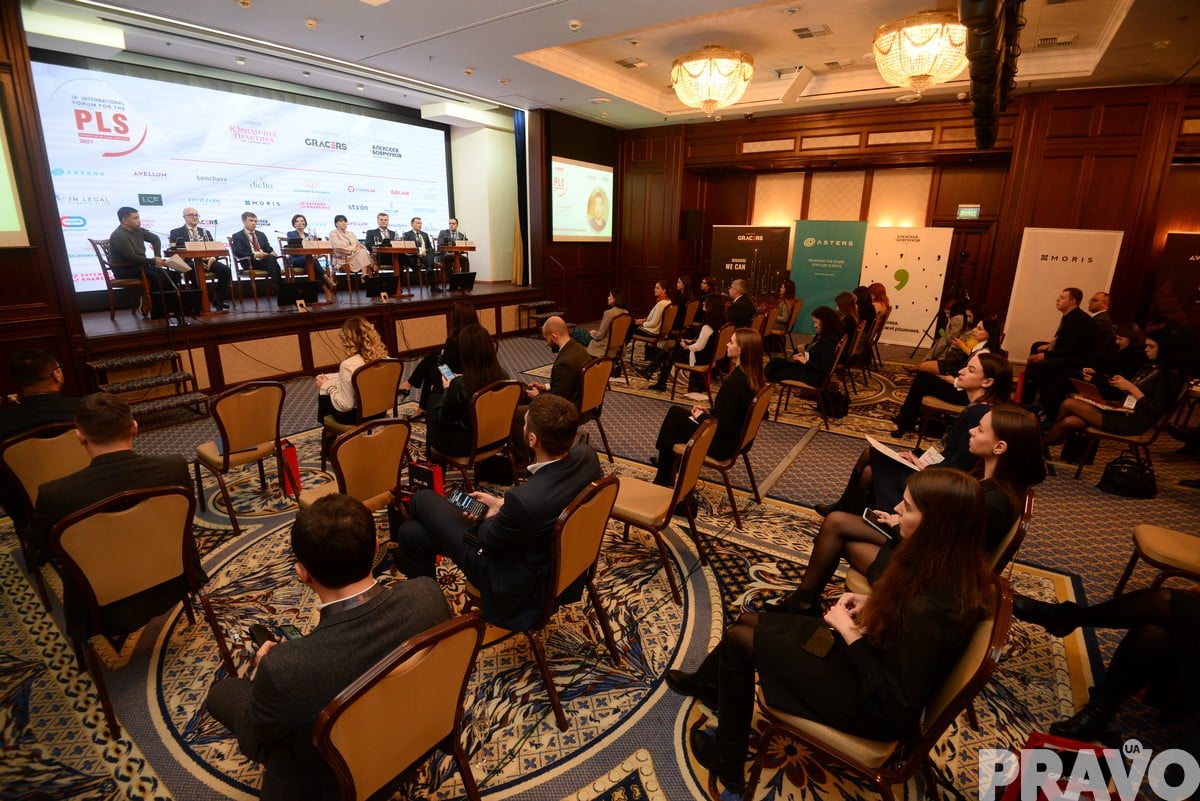 It is for the ninth time that on the 16th of December there started the International Forum for the Promotion of Legal Services in Kyiv. The event is organized by the newspaper "Yurydychna Praktyka" ("Legal Practice"). As the main New Year's Eve event of the year, the forum annually becomes a communication platform for summarizing, analysing the current state of the legal market, discussing future trends and trends, finding flexible models of consolidation and healthy competition, advanced marketing and PR tools. The culmination of the event was traditionally a solemn award ceremony PLS Top Teams 2021.
Within the forth session "Changing Generations in Law Firms" there took the floor EUCON Managing Partner Yaroslav Romanchuk. During discussions with other participants he considered the relevance of the issues of generational transformation, education and development of young lawyers, exchange of experience, issues of partnership and the possibility of inheriting the legal business. The speaker shared his personal experience of doing business in a family format and voiced his opinion on the possibility of inheriting business for future generations in general. Yaroslav Romanchuk outlined the challenges and difficulties in educating the generation of young lawyers and forming their professional guidelines. He stressed: "To become a partner of a company, you need to have three main traits: to have the necessary professional competencies, to have management skills and to be an entrepreneur with skills in customer search and networking".  According to Yaroslav Romanchuk the universities prepare good lawyers with deep knowledge, however there is no focus on the development of entrepreneurship and management skills. From the speaker's point of view, it is very important that the experienced managers of the law firms would help young professionals to adjust the direction of development.
According to the study carried out by PLS Top Teams 2021 the Marketing and PR EUCON team was recognized as one of the Golden League of leading departments for the promotion of legal services. Marketing and PR managers Olena Vakulik and Gayane Khachaturian received the awards. Besides, EUCON was distinguished in four categories, namely:
"The most dynamic marketing strategy";
"The most noticeable personal brand of the partner" (Yaroslav Romanchuk, Managing Partner);
"The best specialist in the promotion of a niche law firm" (Olena Vakulik, Marketing and PR Manager);
"The best event-manager" (Olena Vakulik, Marketing and PR Manager).
Trustworthy results and stay with EUCON.