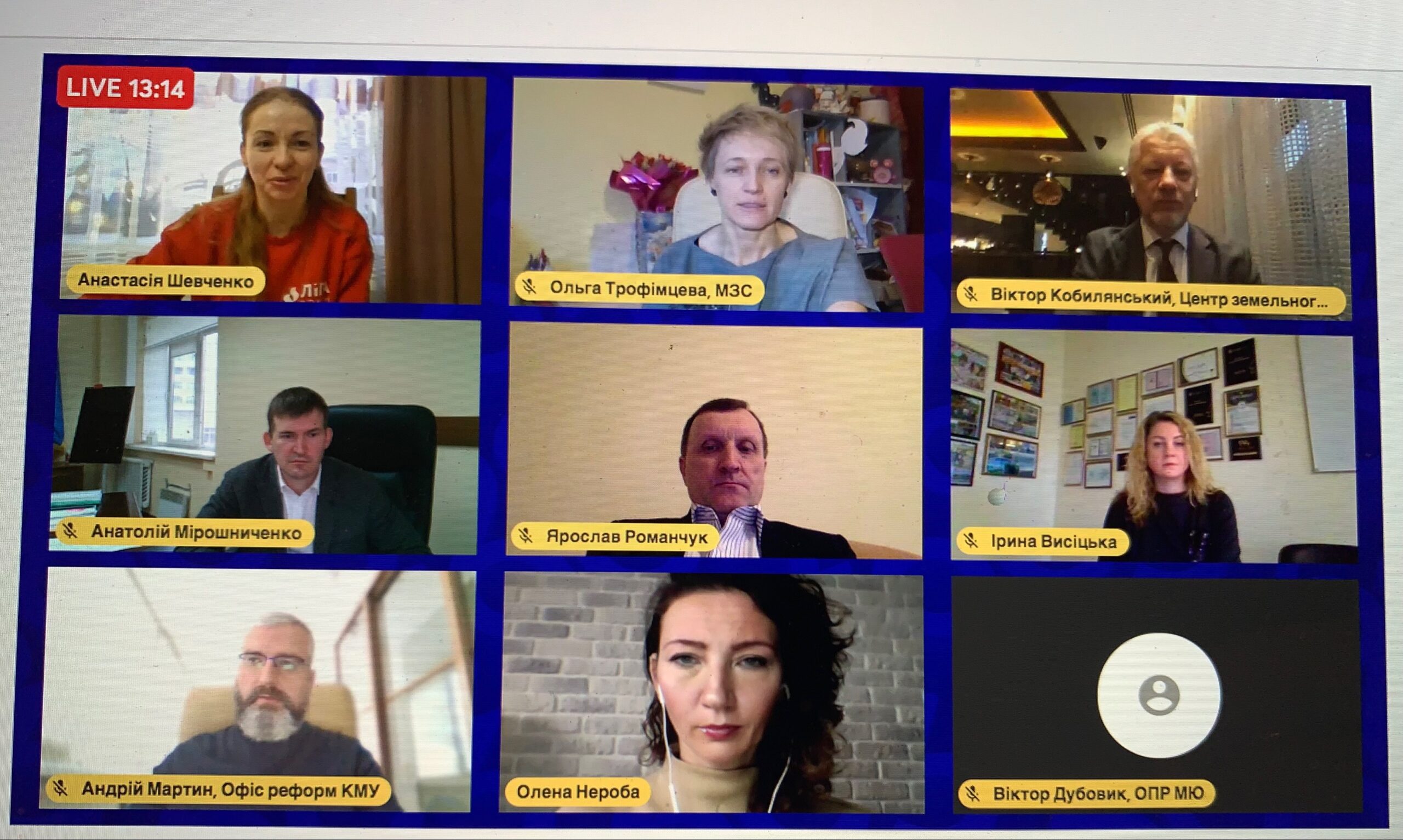 On the 17th of December there was held online meeting devoted to the land market under the title "Everything you wanted to know about the new land legislation, but had no one to ask". The event organizers were LIGA.ZAKON jointly with the World Bank. Yaroslav Romanchuk, EUCON Managing Partner took the floor within the event as a speaker and focused on the consequences and impact of the tax amnesty on farms, as well as on the range of available financial resources and the difficulties of obtaining and using them for farmers.
The speaker stressed that within the tax amnesty the farmers could theoretically face some issues related to the payments in cash and legalization of cash assets, in particular in foreign currency, as well as funds held in foreign accounts. Thus, the banks can actually trace the sources of the funds transferred to the special accounts (which will be created in the process of one-time voluntary declaration) and can require clarification from the farmers on these sources. Besides, according to the expert there might arise some new risks after the launch of the system of international automatic exchange of CRS tax information in Ukraine that will provide the tax authorities with the comprehensive information about every tax resident abroad. The draft law on indirect methods of controlling the income of individuals, according to which the tax authorities will receive an instrument of control over all expenses while individuals will be required to report on the sources of all their income, is a separate category of possible risks.
As for the topic of available financial instruments for farmers, Yaroslav Romanchuk noted that there are 4 types of financial resources in the world: own funds, credit, investment resources and co-financing. According to the speaker, currently the most common financial resource used by Ukrainian farmers for agricultural projects, land and necessary equipment is their own funds, while the world practice is diametrically opposed. "Farmers have not even started to do their homework to prepare their farms so that they are understandable, transparent and attractive to potential investors, creditors, donors and co-financing institutions – and this is the biggest problem." – Yaroslav Romanchuk emphasized. Because of this, investors who want to invest in farms initiate legal and financial audits and refuse to cooperate due to non-transparency of structures, low assets, inability to assess the value of the farm. In addition, unclear balance sheet structure and lack of financial and economic plan are negative factors in the context of bank lending. According to the speaker, the root of these problems in the agricultural sector is the lack of educational work with farms.
The event was also attended by: Olga Trofimtseva – President of the Ukrainian Agro-Food Platform, ex-acting Minister of Agrarian Policy; Anatoliy Miroshnychenko – First Deputy Head of the State Geocadastre; Andrii Martyn – Deputy Chairman of the Association of the Land Union of Ukraine; Roman Slastion is the General Director of UCAB and others.