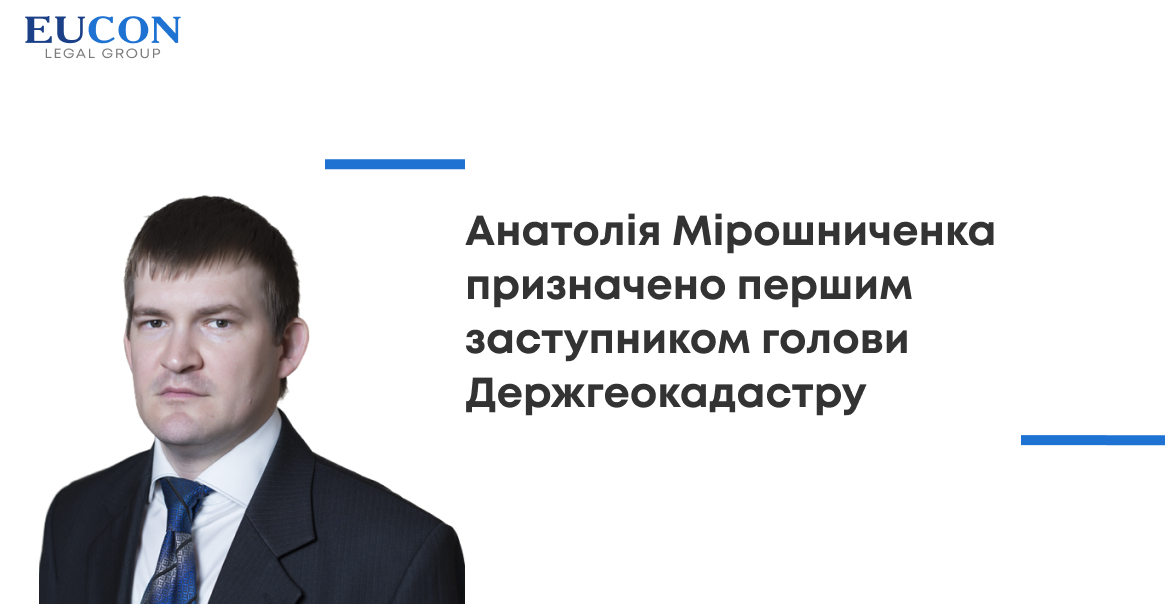 On October 21, the Cabinet of Ministers of Ukraine appointed Anatolii Miroshnychenko First Deputy Head of the State Service of Ukraine for Geodesy, Cartography and Cadastre.
We sincerely congratulate our colleague on his appointment, wish him success in his new position and the realization of all goals. We are proud that you were part of our team and we are sure that the state has received a highly qualified specialist in land issues.
Anatoliy Miroshnychenko, Professor, Doctor of Law, he headed the practice of land and agricultural law of the EUCON Legal Group.
Mr. Anatolii has extensive experience in supporting projects in the field of land and agricultural law, has participated in the preparation of numerous regulations governing land relations, has been teaching, working at the Department of Land and Environmental Law at Taras Shevchenko University of Kyiv for about twenty years.