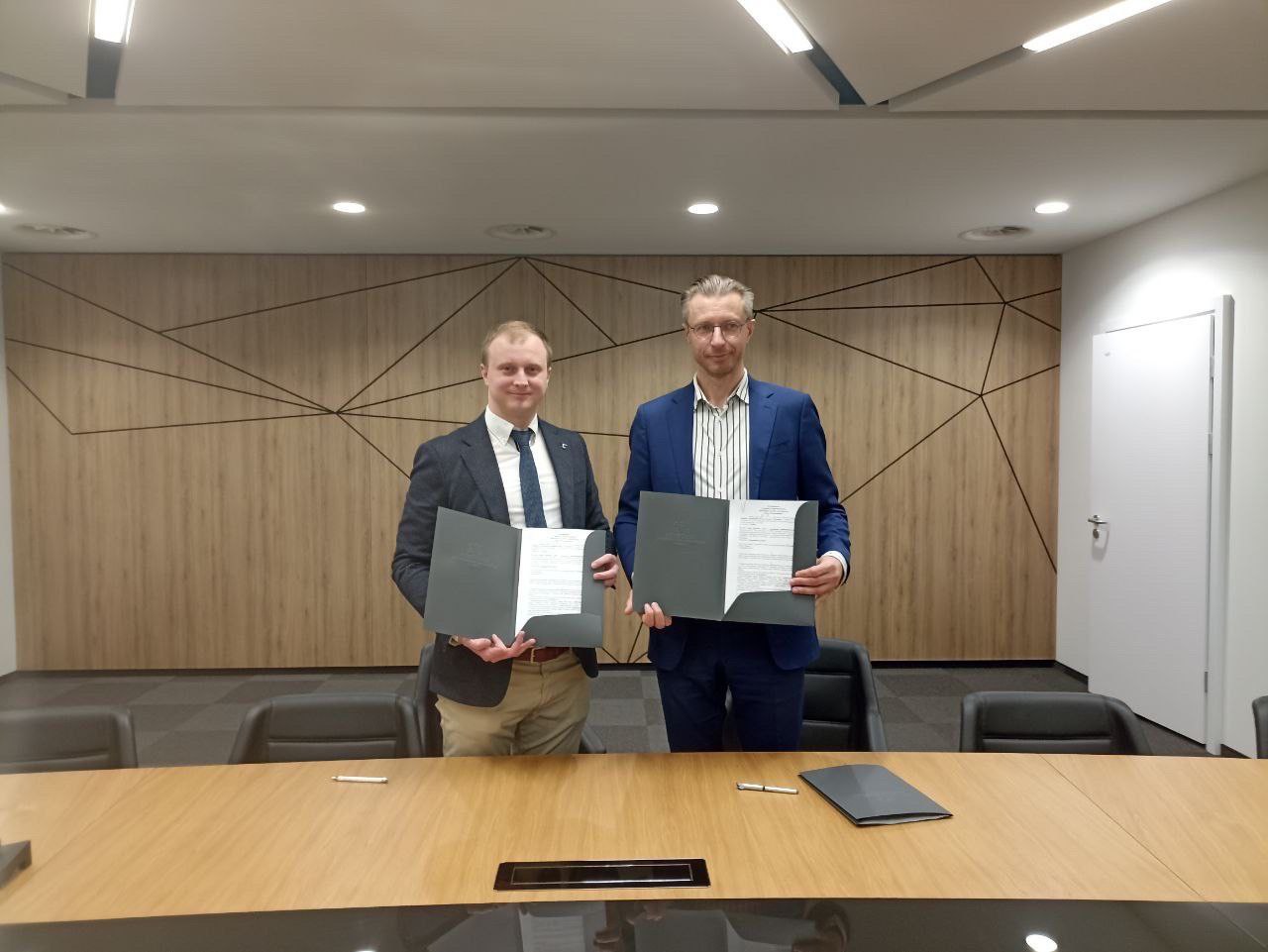 EUCON Legal Group and the Academy of Economics and Human Sciences in Warsaw (Akademią Ekonomiczno-Humanistyczną w Warszawie) have signed a cooperation agreement! University rector Konrad Janowski and partner, head of the EUCON`s office in Warsaw Andrii Romanchuk took part in the signing.
From now on, under the terms of the partnership, students of the Faculty of Law of the Academy of Economics and Humanities will have the opportunity to undergo an internship and acquire practical professional skills in the Warsaw office of EUCON: each student participating in the internship program will be assigned a supervisor-mentor who will monitor the internship process. monitor completed tasks and provide feedback on achieved results. Therefore, now students will have the opportunity to apply theoretical knowledge in practice, learn more about the chosen profession, the details and nuances of the "legal kitchen" and the work process in the company from the middle under the guidance of an experienced mentor, and feel like a part of the team!
We are sure that the cooperation will be fruitful, and we wish the future trainee lawyers success!