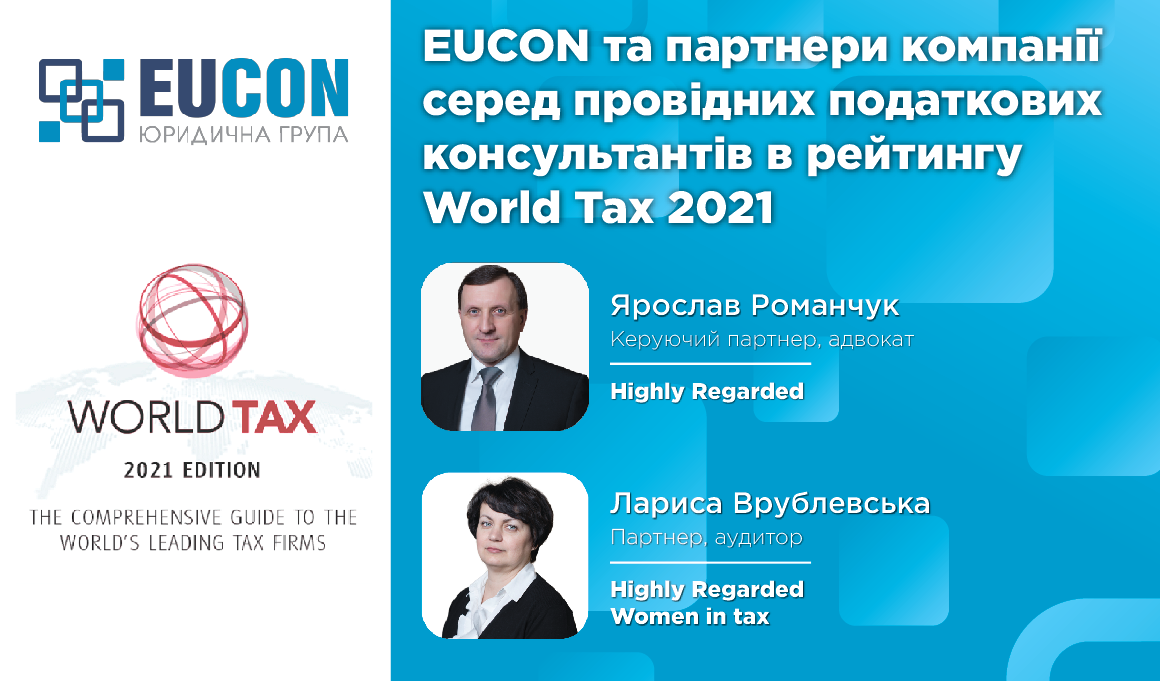 World Tax 2021, a reputable international rating in the field of taxes, published the results of this year's study, naming the leaders of the legal market in the field of taxes.
According to the study EUCON Legal Group was ranked in Tier2 in the field of taxation.
Also, this year the professional achievements of the company's partners were highly appreciated.
In particular, Yaroslav Romanchuk, managing partner and partner, head of transfer pricing practice Larysa Vrublevska were recognized as «highly regarded».
And the International Handbook Women in Tax Leaders 2021 from World Tax noted Larysa Vrublevska among women leaders in the field of taxation.
World Tax is an authoritative international ranking that annually conducts a comprehensive review of tax practices, covering almost 90 jurisdictions. The research is conducted on the basis of an analysis of the activities of law firms and tax experts, as well as surveys of clients, market colleagues and international experts.