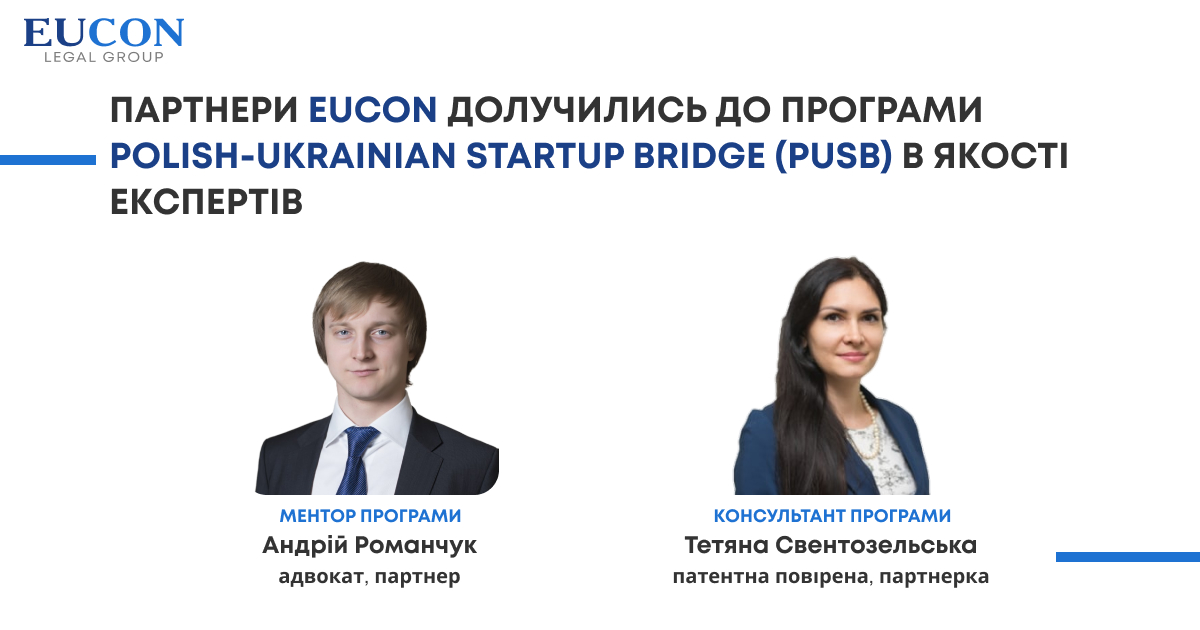 EUCON partners Andrii Romanchuk and Tetiana Sventozelska joined the program Polish – Ukrainian Startup Bridge (PUSB) as experts.
To begin with, it should be stated that Polish business economical system does support innovations and the Polish-Ukrainian Startup Bridge was created with the aim to integrate creative and ambitious Ukrainian start-ups into Poland. Herewith Andrii Romanchuk having solid experience in assistance for Ukrainian start-ups entering the Polish marker, became mentor of the program and advises participants on corporate law. Tetiana Sventozelska as a head of EUCON Intellectual Property practice became a consultant on intellectual property issues.
Within the PUSB program 30 Ukrainian start-ups shortlisted of 90 contenders will get an access to individual mentoring, special seminars and b2b meetings with investors, financial support of up to PLN 50,000. Furthermore, they will have an opportunity to establish a network of useful business contacts in the Polish market. The PUSB participants' activity areas cover a wide range of innovations in education and health, e-commerce and medicine, transport etc.
To conclude, it should be noted that since 2017 over 150 start-ups have got the support and assistance and for the three coming years it is planned to increase the number by 100.