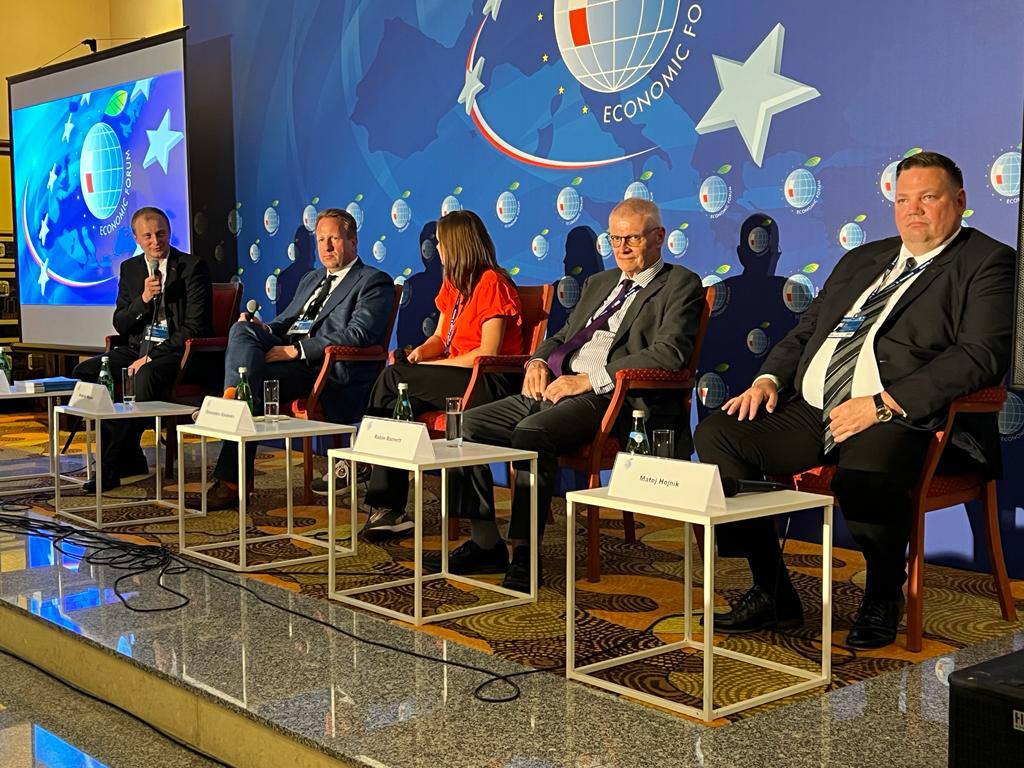 The issue of Ukraine's reconstruction was one of the main topics for discussion at the XXXII Economic Forum in Karpacz.
On the second day of the forum, during a panel discussion  "Recovery of Ukraine: Opportunities and Challenges for Foreign Business and Investors," moderated by Senior Partner of the EUCON Legal Group Andrii Romanchuk, participants discussed on the effectiveness of post-war reconstruction, its modernization, and transformation, as well as its integration into the European community. They discussed the role of international business in implementing projects for the restoration of Ukraine's economic potential and its involvement in Ukraine's reconstruction.
Among the participants of the panel discussion were:
Dominik Wagner – Managing Senior Partner, TIGGES Rechtsanwälte
Robin Barnett – Indepentent Strategic Consultant, former UK Ambassador to Poland
Matej Hojnik – President of the Board, The Business Club Triglav-Rysy Association
Oleksandra Iliashenko – Director, Diia Business Warsaw
This year's forum was attended by over 5,000 guests from over 70 countries. The key topics for discussion were issues of security, the reconstruction of Ukraine and the development of new technologies. The event was attended by politicians, government representatives, experts, scientists, and representatives of local authorities.