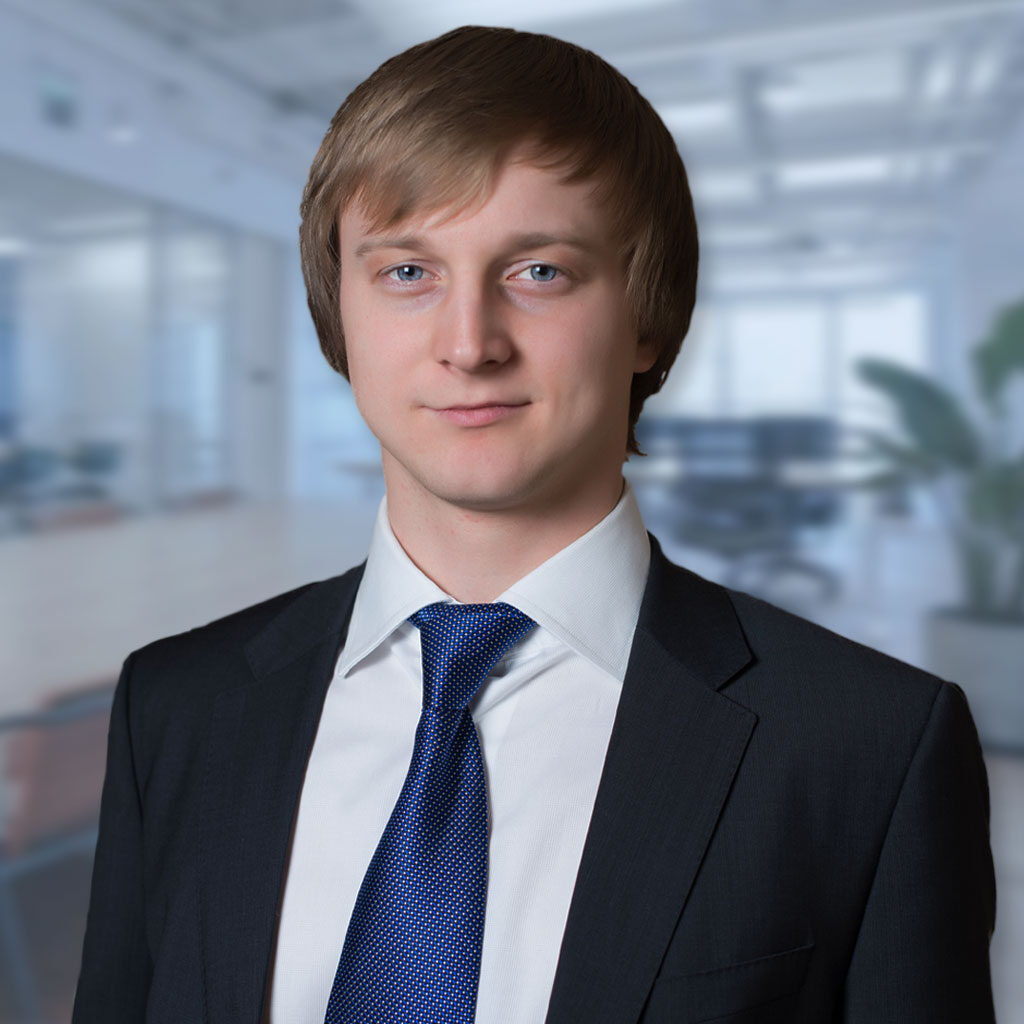 Andrii Romanchuk
Senior partner, attorney at law
Head of financial instruments and project funding practice
Head of combating financial fraud and corruption, forensic investigations practice
Head of сompliance
Andrii has a high level of awareness of the Polish and Ukrainian business environment, successfully providing legal support to international companies entering the Ukrainian market and Ukrainian companies entering new European markets.
Advises clients on corporate governance, corporate business restructuring, access to financial resources, has experience in implementing compliance systems for business structures, advises on fraud and corruption risk management in the corporate sector, and has skills in conducting forensic investigations.
Andrii Romanchuk has a successful experience in supporting the entry of Ukrainian startups to the Polish market, he is a mentor of two accelerators, namely: Polish-Ukrainian Startup Bridge and ISE Corporate Accelerator. He consults participants of various programs on corporate law, financial instruments and intellectual property. His network of contacts includes representatives of venture funds (200 thousand-15 million euros), Mezzanine (10-100 million euros), PE (30-150 million euros) funds.
Andrii graduated from universities in the UK (Governance, Risk and Compliance), Poland (Finance and Accounting), and Ukraine (Law). Successfully provides legal support to international companies entering the Polish and Ukrainian markets. Started his career in Kyiv at EUCON Legal Group in 2009 and moved to Warsaw after 2014. His advice is determined by specific industry and client needs.
He is a certified specialist in the field of risk management and compliance, he obtained postgraduate education in 2014 – 2015 (Oxford).
He is a Certified Fraud Examiner, holds an international FIDIC certificate (Practical Use of FIDIC Conditions of Contracts, provided by AECU).
Andrii Romanchuk regularly takes part in various forums, conferences, and other venues dedicated to corporate, tax, transfer pricing, compliance in Ukraine and abroad.
Membership and activities:
Counsel at the Transfer Pricing School
Member of the International Fiscal Association (IFA Ukraine)
Partner of the TPA Global (Amsterdam)
Previous membership and activities:
Ukrainian delegate to the Tax Committee of the International Chamber of Commerce (ICC in Paris) 2012-2016
Secretary of the Tax and Customs Policy Committee at the International Chamber of Commerce (ICC Ukraine) 2012-2016
Member of the Tax Advisers Association of Ukraine, 205-2019
Recent client experience:
Participation in international tax planning projects, financial planning and complex business structuring in various jurisdictions
Participation in international projects of business restructuring aimed at efficient tax planning and asset protection
Advising multinational companies on legal aspects of entry the Ukrainian market, as well as national businesses on their expansion strategies abroad
Advice on commercialization of intellectual property rights and tax planning with the use of intangible assets
Education:
Master of law, Taras Shevchenko National University of Kyiv
Master's degree in Finance and Accounting (Corporate Finances) Kozminski University/Kozminski Academy
Legal programmes of London and Cambridge law schools
Certified Professional, Governance, Risk & Compliance. Postgraduate Diploma in Governance, Risk & Compliance. International Compliance Association, 2014 – 2015 (Oxford)
Certified Fraud Examiner
International certificate  FIDIC (Practical Use of FIDIC Conditions of Contracts, provided by AECU)
Law Firm Management Training. Lincoln Law School of San Jose (California, USA), 2015
GPW Growth – building the company's value and entering a new development level
Languages:
Ukrainian
Russian
English
Polish