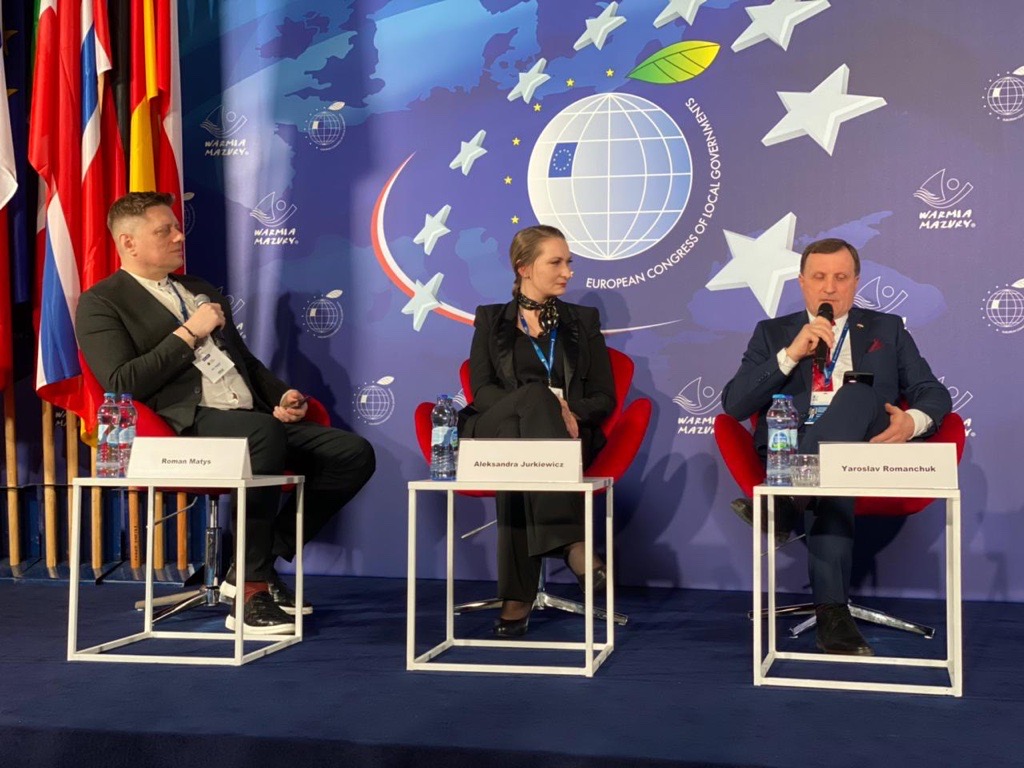 Attorney, managing partner of EUCON Yaroslav Romanchuk became a speaker at the VIII European Congress of Local Self-Government (VIII Europejski Kongres Samorządów), which took place on March 6-7 in Mikolajki, Poland.
«New solidarity for a new era» was the slogan of the event held by the Institute for Eastern Studies, which develops various projects aimed at creating and developing political, economic, cultural and scientific ties between European countries, and, in particular, is responsible for organization of the well-known Economic Forum in Karpach. The European Congress of Local Self-Government became a platform for the exchange of opinions and a meeting place for leaders of local self-government, regional influential persons with representatives of the state administration, public organizations and business.
Yaroslav Romanchuk took part in the panel discussion «Cooperation for the Reconstruction of Ukraine, Part 2», which took place during the second day of the congress.
The panelists, first of all, animatedly discussed the consequences of the destruction of Ukrainian cities and the problems of the regions most affected by the war. Experts emphasized the importance of assistance from the EU and European regional authorities, but emphasized the need to consolidate efforts and pool resources for reconstruction both during and after hostilities. The speakers drew attention to the fact that initiatives aimed at the reconstruction of residential buildings, critical transport civil infrastructure are already starting, so effective coordination of efforts, establishment of business ties and contacts, successful communication between different cities and regions, EU authorities are of utmost importance and Ukraine and local associations to successfully exchange experience, technologies and resources.
The participants of the panel were also: Roman Matys – head of the Office of International Investments, Ukraine (moderator); Krzysztof Inglot – founder of Personnel Service, Poland; Oleksandra Yurkevich – Chairman of the Board of Fundacja Legniskiej Specjalnej Strefy Ekonomicznej, Legnicka Specjalna Strefa Ekonomiczna S.A., Poland.