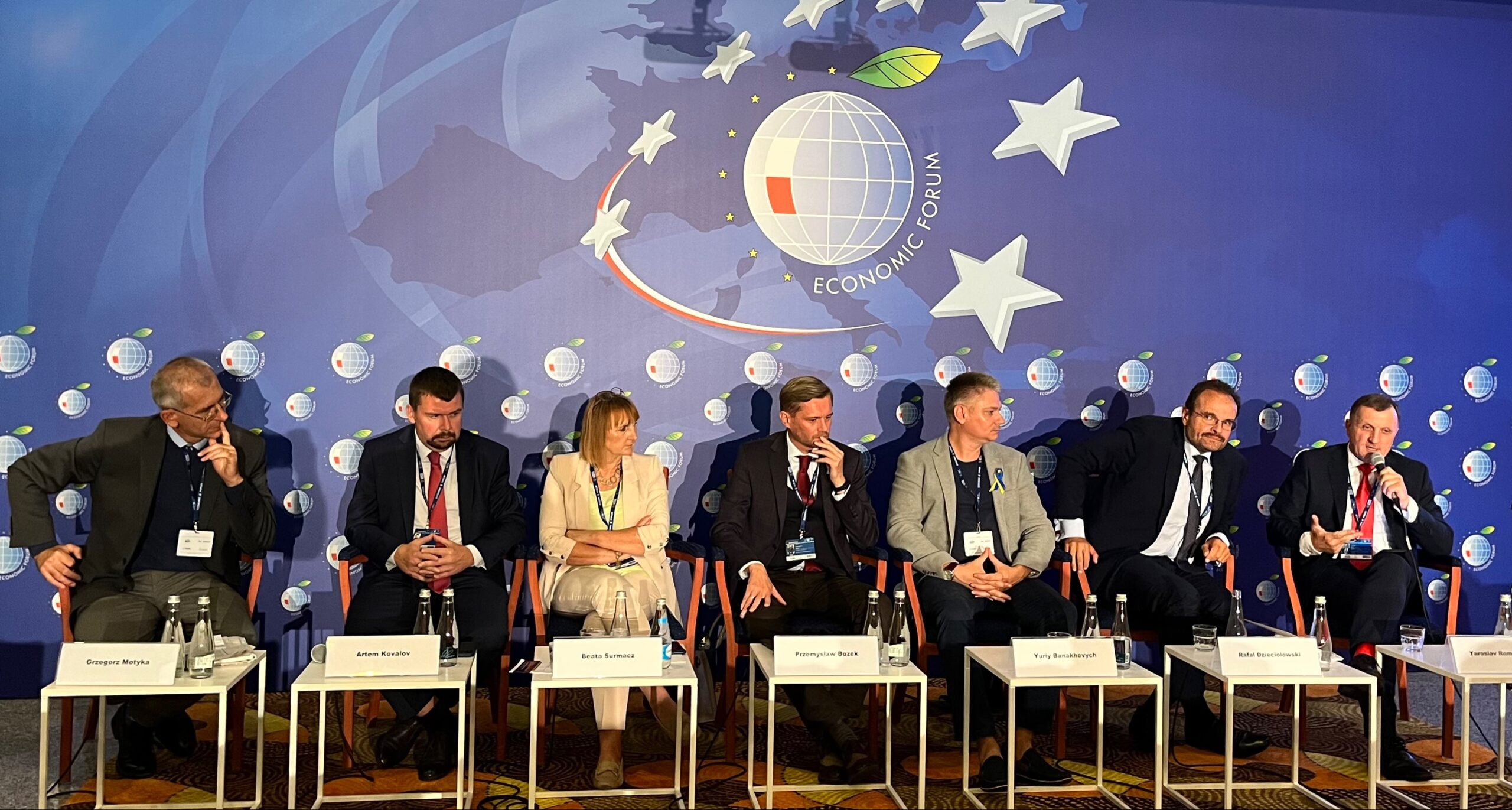 In Karpacz, one of the largest communication platforms of the European economic community – the XXXI Economic Forum (XXXI Forum Ekonomiczne w Karpaczu), which lasted from September 6 to 8. The motto of this year's event was formulated as "Europe before new challenges": the participants mainly discussed issues of war in Ukraine, its influence on the economic, political, and social spaces in a global perspective, the issue of aid and reconstruction of Ukraine and its economy, the European economic partnership and its vectors, a review of economic relations on the European continent, etc.
During the third day of the forum, lawyer, managing partner of EUCON, chairman of the board of the Ukrainian State Bank of Ukraine Yaroslav Romanchuk, and lawyer, partner, head of EUCON's Warsaw office Andrii Romanchuk spoke.
Mr. Yaroslav took part in a panel discussion on the topic "Strategic partnership between Poland and Ukraine", and also became an expert within a special panel from SGH Warsaw School of Economics "Economic relations between Poland and Ukraine".
Mr. Andrii, for his part, discussed the topic of young leaders in entrepreneurship in the context of economic threats in Europe with his colleagues.
In general, the event brought together top economists, government officials, politicians, industry experts, and entrepreneurs from Poland and abroad during panel discussions, sessions and debates. It should be emphasized that among the 5,000 participants of the forum, the number of representatives from Ukraine reached almost 200 people.