We would like to invite you to our annual event – VI International Forum "Transfer Pricing and International Taxation– 2020", which will be held online on July 30, 2020.

Traditionally, leading experts in TP, finance, accounting, banking, law, politics, representatives of the State Tax Service, Ministry of Finance and others will gather at one site and discuss the latest legislative innovations, problems, prospects and practical aspects of transfer pricing.
The key questions of the forum are the following:
the current status of implementation in Ukraine of certain provisions of the BEPS plan;
new approaches of the state in the organization of control in the sphere of transfer pricing;
a review of the 2020 innovations and prospects for other expected changes;
consequences of ratification of the Agreement on FATCA Implementation concluded between Ukraine and USA;
details of the start of the process of exchange of information on financial accounts of non-residents under the international CRS standard within the framework of the implementation of the BEPS plan in Ukraine;
applying transfer pricing rules as a business process planning tool;
quality criteria for the preparation of documentation through the lens of inspections and observations of the supervisory authorities;
cases of recent checks on compliance with the "arm's length" principle;
the latest litigation in the context of disputes on the merits of procedures to justify compliance with the terms of the transactions to "arm's length" principle.
international experience in applying TP rules;
practical examples of method selection for different types of business transactions.
Our event is a great opportunity for taxpayers to hear the opinions of experts, get answers to urgent questions, communicate with representatives of the State Tax Service and other government agencies, to get acquainted with and share experience with colleagues.
Speakers: officials of the Ministry of Finance of Ukraine, STS of Ukraine, judges, domestic and foreign experts in the field of transfer pricing, legal practitioners and auditors.
Organizers:
Co-organizer:
Financial directors and chief accountants of companies that have to work in TP, specialists of planning and economic departments and TP departments, tax practitioners, auditors and all interested persons are invited to participate in the forum.
The cost of participation in the event is UAH 1,600. 
PREVIOUS EVENTS:
Terms of participation
Number of participants from one company
Payment period
02.01.2020 – 02.02.2020
03.02.2020 – 01.03.2020
02.03.2020 – 30.04.2020
01.05.2020 – 31.05.2020
01.06.2020 – 15.06.2020
16.06.2020 – 30.06.2020
01.07.2020 – 15.07.2020
16.07.2020 – 29.07.2020
30.07.2020
1 participant
1600 UAH
1900 UAH
2300 UAH
2600 UAH
2900 UAH
3200 UAH
3600 UAH
3900 UAH
4500 UAH
from 3 participants(per participant)
1300 UAH
1500 UAH
1800 UAH
2000 UAH
2300 UAH
2500 UAH
2900 UAH
3100 UAH
4500 UAH
V International Forum "Transfer pricing and tax planning 2019"

ORGANIZERS
COORGANIZERS

LEGALTECH PARTNER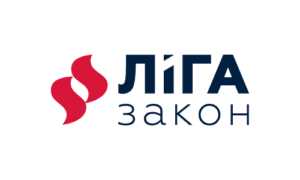 INFORMATION PARTNERS