Legal support of investment activities and changes in the structure of a group of companies or business processes requires a qualified approach of professionals having relevant experience. This is especially true when investing outside of Ukraine and doing business in other jurisdictionsіях.
We provide assistance and support at all stages of the investment processes and/or business structuring both in Ukraine and abroad. Our office in Warsaw also provides a full range of services in this area.
Our team has many years of experience in legal support of Ukrainian investors entering the EU market and international companies investing in Ukraine, in particular in such sectors of the economy as engineering, IT, light industry, food, chemical, industry telecommunications, trade, polymer production etc.
Our experts provide services as follows:
Assistance and support in the pre-investment phase of the project, in particular: 
while looking for and selecting investment objects;
while choosing the location of the project;
within the procedure of obtaining permission from the National Bank of Ukraine to invest outside Ukraine, as well as the National Bank of Poland outside the country.
Legal support during the investment phase of the project, in particular: 
contract work;
comprehensive support of the investment implementation process;
assistance during the search of external sources for the project funding;
preparation of plans for structuring (restructuring) of investment objects;
representation of the investor's interests, including in negotiation processes with trade unions, relations with government agencies;
support for the implementation of structuring (restructuring) plans and fulfilment of agreements etc.;
assistance within the search of partners, recruiting staff, establishing relationships in local business circles.
Legal support within the operational (post-investment) phase of the investment project, in particular: 
provision of bookkeeping and tax accounting services;
assistance in entering the Warsaw Stock Exchange or the New Connect OTC platform;
support for compliance procedures;
assistance in product certification in EU markets;
registration of intellectual property rights in the EU.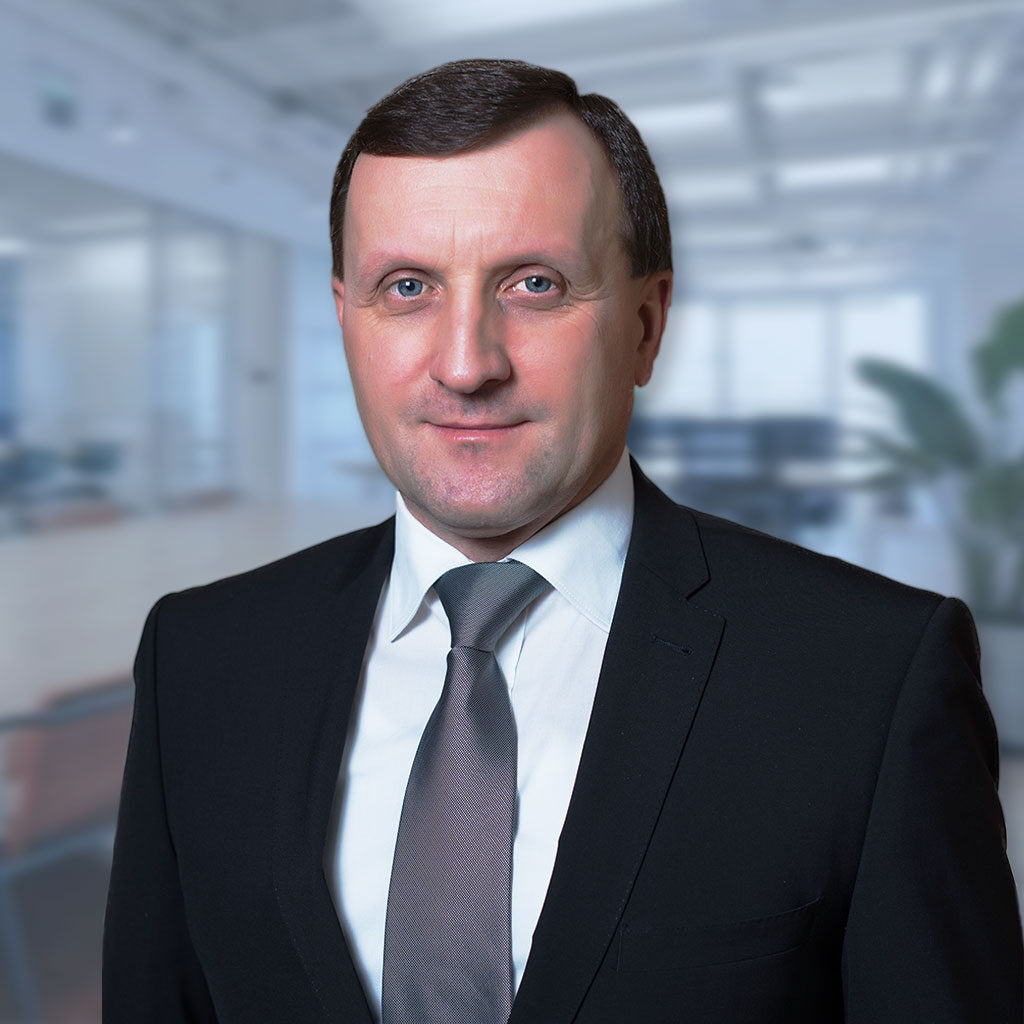 Managing partner, attorney at law
Head of corporate practice
Head of tax and customs practice