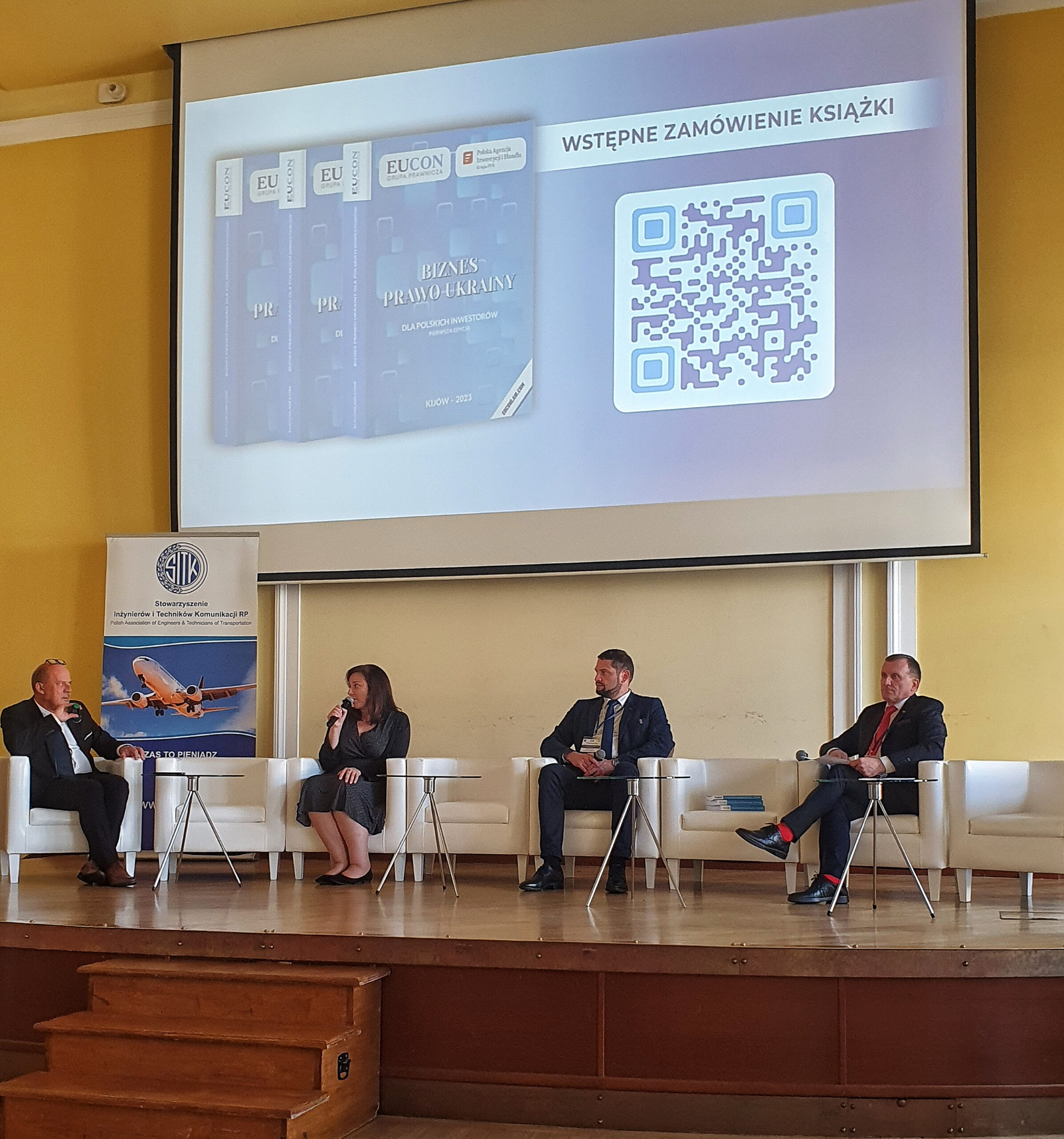 On September 11-13, 2023, the V International Conference Intermodal 2023 is held in Warsaw, which this year is dedicated to intermodal transportation in the integration Ukraine's transportation systems to the European Union.
Yaroslav Romanchuk, Managing Partner of the EUCON Legal Group and President of the Association of Ukrainian Business in Poland, presented the book «Business Law of Ukraine for Polish Investors» to the conference participants on the first day of the event. This book will be a useful guide for Polish entrepreneurs intending to enter the Ukrainian market.
Yaroslav also joined the discussion in the panel dedicated to intermodal transportation in the integration of railway transport systems of Ukraine with the EU.
In his speech, he told how the war affected freight transportation, what challenges the freight transportation market has faced, and how export cargo flows from Ukraine were reoriented.
In particular, the speaker noted that Ukraine's port complex annually handled 160 million tons of cargo of which approximately 120 million tons were exported. However, with the onset of the war, the aggressor country blocked the operation of Ukrainian sea ports in the Black and Azov Seas.
«Therefore, land crossings remain alternative routes for export. "Ukrzaliznytsia" quickly reoriented export cargo flows in the direction of the western borders, 14 border crossings are currently in operation. In order to improve the capacity of railway crossings in 2023, "Ukrzaliznytsia" increased the share of intermodal transportation. According to the "Development Program of Railway Stations and Crossings Bordering European Union Countries for 2022-2025," there is a planned increase in the number of railway border cargo crossings to 19. Also, there is a planned restoration of the European track on the territory of Ukraine with a width of 1435 mm." added Yaroslav Romanchuk.
The forum was attended by the most famous Polish specialists, as well as representatives of companies from Poland and Ukraine, specializing in this field.
The organizer of the event is Stowarzyszenie Inżynierów i Techników Komunikacji RP.
The event is held under the patronage of the Association of Ukrainian Business in Poland