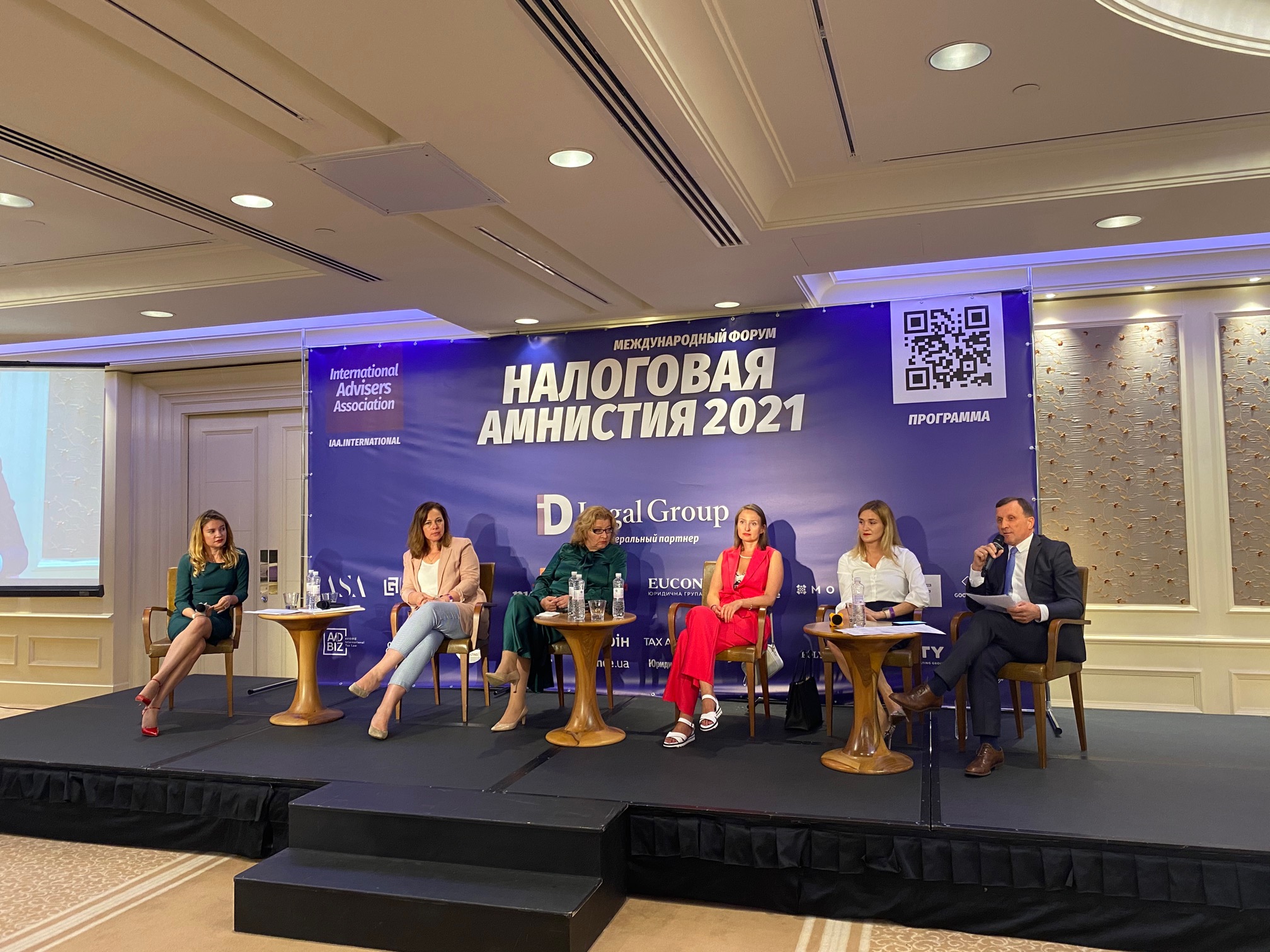 The law on the first mass tax amnesty in the history of independent Ukraine, which was adopted by the Verkhovna Rada, has become one of the most important information drives.
In that regard, there was an International Forum «Tax Amnesty Forum 2021» on 27 April. Zero declaration, indirect methods, CFC, loss of residence» from the International Advisers Association, during which taxpayers, government officials, lawyers and tax experts, etc. discussed the prospects of tax reform, the future of indirect methods and zero declaration, features of the future tax amnesty campaign 2021-2022, investments, financial monitoring, the limits of exemption from criminal liability for tax amnesty declarants, change of tax residency, CFCs, etc..
Yaroslav Romanchuk, Managing Partner of  the EUCON Legal Group, became a speaker within block 10 "The Future of the Declaration Campaign of Controlled Foreign Companies for 2022". The expert was speaking about the cases in which CFCs will have to prepare transfer documentation, considering the peculiarities of the reporting process, and also provided a comparative description of TP reporting by CFCs and Ukrainian companies.
During the event also spoke: Danylo Hetmantsev – Chairman of the Finance Committee, Tax and Customs Policy of the Verkhovna Rada of Ukraine; Eugene Oleynikov – Acting Head of the State Tax Service of Ukraine; Oleksandr Bornyakov – Deputy Minister of Digital Transformation of Ukraine, etc..